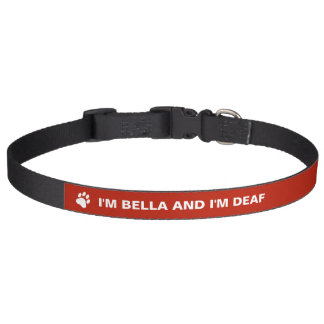 Deaf Dog Awareness With Custom Name Pet Collar
White and red collar for deaf pets featuring a white paw print silhouette. There is also a customizable text area where one can write that the dog is deaf as well as the dog's own name / other custom information.
The link to this product is an affliate marketing link. Destei may receive referral commission and/or designer royalty through click throughs.
This item is available through my Zazzle store. See full product description and purchase options on their site. Learn more?