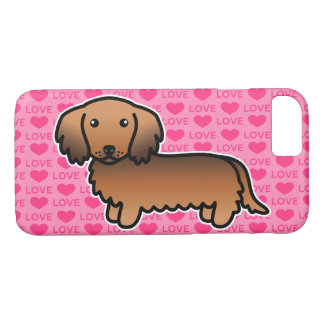 Red Sable Long Coat Dachshund Cartoon Dog iPhone 8/7 Case
This item has Destei's original cartoon illustration of a cute long coat red sable color Dachshund breed dog.
The link to this product is an affliate marketing link. Destei may receive referral commission and/or designer royalty through click throughs.
This item is available through my Zazzle store. See full product description and purchase options on their site. Learn more?